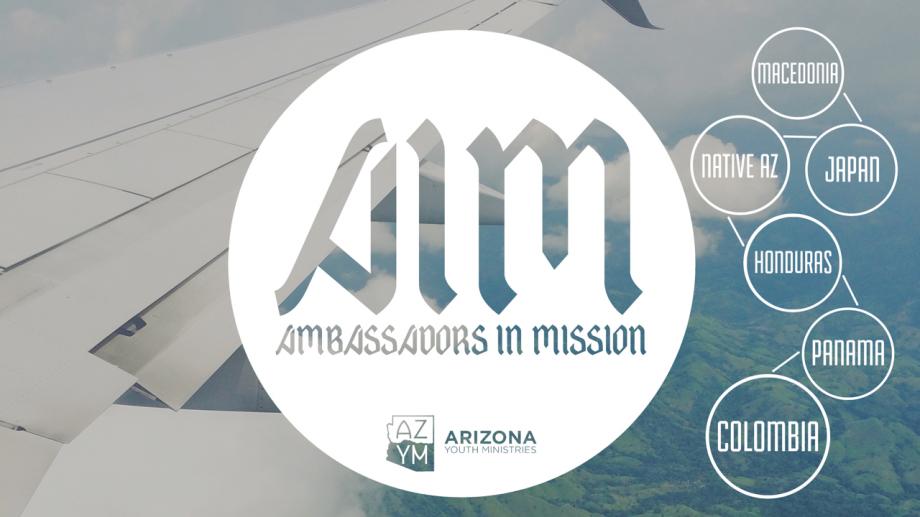 Ambassadors in Mission (AIM) is the short-term youth missions program of the Assemblies of God. AIM trips can either be stateside or international.
Click HERE to get more information about future AIM Trips.
If you would like to lead a team or go on a future AIM trip, e-mail rward@azag.org or call 602-343-4000.

MORE ABOUT AIM
AIM started in 1966 and now nearly 10,000 students participate on these trips each year. AIM is a coordinated effort between students, leaders, missionaries and host churches. With Assemblies of God missions in over 250 countries, the opportunities are endless.
There are 5 requirements for using the term "AIM".
1. Receive an invitation in writing from the AGWM missionary you will work with for international trips or the district and/or home missionary for domestic trips.

2. Notify your Network Youth Director (Griffin McGrath) in writing of your trip plans.
3. Complete the AIM Outreach Form. FAX or mail the form and invitation to the national AIM office at least 60 days prior to your trip.

4. Obtain short-term trip insurance from Brotherhood Mutual (800.876.4994) for overseas trips. For stateside trips, contact Special Markets Insurance Consultants (800.818.7642 ext. 3). Be sure to ask for "AIM Travel Insurance".

5. Complete the AIM Outreach Report/Total Missions Giving Credit form and return it to the national AIM office no later than 30 days after the completion of your trip. This form is available in the AIM Outreach Packet.
Some Assemblies of God Colleges and Universities offer scholarship money if a student as been on a registered AIM trip.